A Hanken Master's thesis will use all the advanced skills of the formatting guide except for the cover page. The doctoral thesis has its own title page and publication page you can download below:
The doctors dissertation uses a preface/acknowledgement instead of the abstract. The preface should have Georgia 15 Bold. The Preface come directly after the page with the publishing information. After the preface text there should be a page break, The preface and tables of content and figures are part of the same section which has roman numerals for page numbering.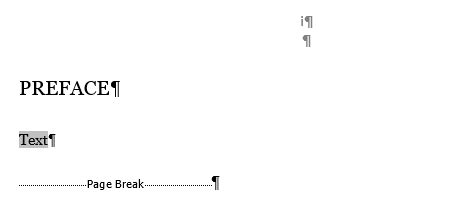 The doctoral dissertation has the following structure:
First section (No numbers)

Title page and publication page (Download above)

Second section (Roman numerals)
Third section which includes the academic text + references (regular page numbering)
More information for Hankens PhD students can be found at the homepage.