This is Hanken's reference guide for the Harvard system. Hanken also has aguide based on APA 7.
For the academic year 2023-2024 a reference guide based on APA 7 reference system (American Psychological Association) will be launched. APA 7 is connected to the reference management tool  Mendeley.
This reference guide is intended for writing theses and other written assignments at Hanken. The guide follows the Harvard system for reference technique.
If you use the Oxford system (with footnotes) for referencing (Commercial law and sometimes also accounting) there is the University of Oxfords OSCOLA-guides.
You will find examples of how to cite the most commonly types of sources. If you use a type of source not found in this guide, try to apply the citation rules of a closely related type of source. You can also use some of the guides we have based this guide on. In questions related to language and style, check with writing guides that covers linguistic aspects of academic writing. For technical presentation and layout of written assignments, see the Hanken Formatting guide for academic texts.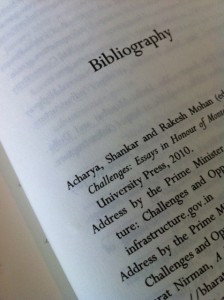 Please contact us with comments, questions and improvement suggestions.
  Creative Commons Attribution-NonCommercial-ShareAlike 4.0 International License.